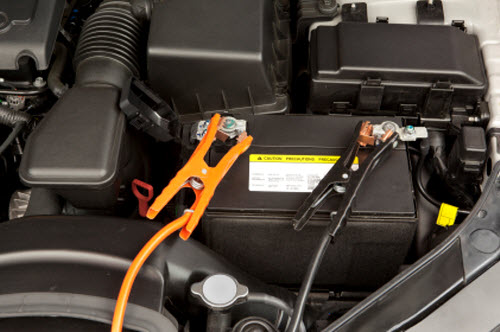 Car batteries can be something you don't think about often. You just rely on the ability for them to work as needed. It's especially true today when the majority of car batteries are low-maintenance or need no maintenance at all. Because of this, the owner doesn't have any indication that the battery might be failing until the moment when the car doesn't start. A quality battery does have a reasonably long life – anywhere from three years or up to five years. Eventually they will wear out and need to be replaced.
In some cases, a deficient battery is not the cause of the problem. If a car has been standing idle for a period of time especially in cold weather, its battery may have lost some of its charge. A low charge may not have the power to turn the motor over. There may be a problem with the car's charging system and the battery is being drained of power. This can happen even when the car isn't being used and is just sitting in the garage.
If you need a jumpstart, Great Neck and the surrounding towns have many companies to choose from but we believe we are the best. Our technicians have extensive knowledge and experience in dealing with all sorts of non-starting difficulties and will soon get to the root of the problem. We can give you a jump-start to get you going on a cold day when the battery is dead.
We like to think that we provide the best jump start service in the Great Neck area. We are at your service 24 hours a day, every day, and respond to you urgently. We are more than happy to check your battery and advise you on its condition. If you not sure what is wrong with your car or battery, contact us for advice.
Please try us – our rates are competitive and our service second to none. We also offer 24 hour roadside assistance to help you with any problems you might be incur with your car.