---
Fast Roadside Assistance
---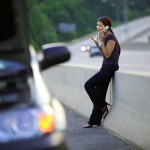 Even new vehicles can break down. It usually happens at the most inconvenient times like when you're in a hurry or going someplace important. We have been assisting Long Island and Queens motorists with towing services for many years and will come to your rescue. If the problem cannot be resolved at that time, our fully-trained staff will gladly tow your vehicle to a shop of your choosing.

Out of Gas Service
---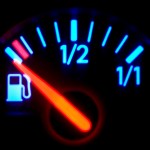 Rising gas costs have been putting a chokehold on motorists everywhere and most people try to make every drop of gas count. Consequently, this leaves us waiting longer to fill up and occassionally running out of gas completely. If this happens to you don't worry. Just call us and we will come out to you and refuel your car and have you on your way. We dispatch our staff day and night, you can be back on the road fast!
Flat Tire Service
---

If you are unfortunate enough to have your tire pop or get a leak, our best advice is to let us take care of it for you. We will check that your spare is completely safe to use and is appropriately inflated. Attempting to change your own tire with a jack is extremely dangerous. It is difficult to find a safe, firm, level location to place the jack and you will have cars speeding by you.In this situation, we highly you recommend calling us to be safe. We operate 24 hours a day, 7 days a week. Help is only a phone call away.
Jump Start Service
---

The modern car battery is a reliable component and rarely gives trouble. Sometimes, the battery can become drained of power for a number of reasons. Perhaps there is a fault in the charging system or the car owner accidently the lights on. Our jump start service will have your engine started and your car ready to roll. We will check to make sure that the battery is working properly so that you won't have the problem again.
Motorcycle Towing
---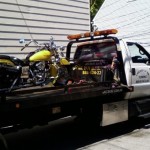 When it comes to towing in Nassau County you have a few companies to choose from but not all of them are experienced in handling motorcycles. As a leading Long Island towing company we make it our business to offer a comprehensive service to all road users, whether they are on two wheels or four. You can be rest assured that we have the necessary experience and equipment to be safely towing Long Island motorcycles to a destination of your choice.
Flatbed Towing
---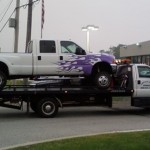 There are occasions when you need to have a vehicle transported and the standard wheel lift towing isn't the answer. Perhaps you have a classic vehicle that you want off the road or a vehicle that has electronic suspension control that could be damaged by wheel lift towing. Whatever the reason, we can offer you a comprehensive flatbed towing solution to transport your vehicle safely and securely. Our rates are highly competitive. Please contact us for a quote tailored to your needs.
Junk Cars For Cash
---

At Fagan's Towing, we are always on the lookout to buy old or junk cars. If you have a car for sale We are interested in making you an offer to buy any car you may have for sale, no matter what the condition of the vehicle is. We pay cash for old cars so if you need the money quickly then contact us. We will come take a look at the vehicle and make an offer. If you like our offer the money could be yours within 24 hours. The cars we buy are not limited to scrap cars. You might have a car that needs repairs that you can't afford. For this type of car we will offer you more than the scrap value.
Vehicle Locksmiths
---

Most people have experienced that sinking feeling when you slam the trunk shut and then realize that your car keys are inside. If you lock yourself out of your car, don't despair! Our experienced and fully-trained car locksmiths will open up your car without damaging anything and have you on your way in no time.
Accident Recovery Service
---

If you are ever involved in an accident you can rely on us to provide quick and efficient recovery of your vehicle. Accidents can happen at any time. We offer 24 hour towing in Great Neck and the surrounding areas. Our operatives are trained to tow your vehicle in the safest way and will ensure that no further harm comes to it whilst en route.
Private Parking Enforcement Service
---

If you are a business owner and have repeated instances where non-customers or illegally parked cars are violating your parking signs, we offer a service to enforce these violators. Stop those who think they can park wherever they want to and are making it difficult for your employees and customers.
Call (516) 487-6718 today to speak to us about setting up this service.